Sure we could do a re-view. Or The Snooty Ushers on… Bill Murray. Maybe even a Top 5: Weathermen in Film? But we decided to go a different way…
Well, today is Groundhog Day. As immortalised in Bill Murray's excellent 1993 film, today is the day that a groundhog comes out of his burrow, and if he sees his shadow and goes back in, there will be 6 more weeks of winter.
In the classic comedy, Bill Murray's grumpy meteorologist gets stuck in a time loop and has to repeat the day over and over, with wacky, tragic, hilarious, results – sometimes all at the same time.
As a result, Sky Movies are showing Groundhog Day on a continuous loop all day (if that channel hasn't been renamed Sky Groundhog they are really missing a trick), but what film would The Snooty Ushers watch for 24 hours non-stop?
So, as the weathermen gather in Punxsutawney, Pennsylvania, how would the Snooty Ushers spend their own, personal Groundhog Day?
James: This Is Spinal Tap (Rob Reiner, 1984)
An improvised fake documentary, charting the misadventures of a rock band as they attempt to tour America in support of their new album "Smell The Glove". They go from one disaster to another, continually refusing to believe they are anything other than the greatest band ever. And it's bloody hilarious.
The band consists of Dereck Smalls, Nigel Tufnel, David St Hubbins, as played by Harry Shearer (the voice of Smithers and Mr Burns amongst many other Simpsons characters), Christopher Guest (a genuine Lord, and Jamie Lee Curtis' husband) and Michael McKean (most recently seen as Saul Goodman's older brother in Better Call Saul). Not only are these three incredibly talented comedians and improvisers, they are also quality musicians. They've turned Spinal Tap into a touring rock band more than a few times, and would also perform as The Folksmen for an opening act.
(The Folksmen are also featured in A Mighty Wind, which won an Grammy for best song and was also nominated for an Oscar, but lost to the song from Return of the King. If you haven't seen it, I'd recommend it. In fact, I'd recommend all of Christopher Guests' film, especially Waiting for Guffman, Best in Show, and For Your Consideration)
But this is about This Is Spinal Tap. For me, it is as funny as Airplane! As mentioned, the dialogue is improvised, which gives the conversations between the band members real spark. The characters are classic, and each cameo or supporting character is fantastic. I'm not going to say I spot something new every time I watch it, but every viewing has me laughing at forgotten little jokes and moments. And the music is just perfect. Right now , just from writing this, I've got "Stonehenge" stuck in my head…
It's also the best DVD I've ever bought, with a whole other film worth of extra footage, and a hilarious in-character commentary track, and loads of other extras. A film I have watched dozens and dozens of times, and I genuinely think I could watch it for 24 hours straight with out going insane. Actually, I've not seen it for a few month, maybe on my next day off…
Dan: Aliens (Dir. James Cameron, 1986)
In my youth I was subjected to watching Robin Hood: Prince of Thieves and King Kong over and over and OVER again due to my younger siblings love of them. Now I have many a favourite film that I could watch over and over again, The Goonies, The Lost Boys, and Lethal Weapon 2 all spring to mind. However there is one film that I actually watched once a day (sometimes twice), every day, for an entire week, and that film was Aliens.
Why? Because it is fricking awesome! My love for science fiction and horror films was sown at an early age, part of that is contributed to seeing Ridley Scott's Alien far too young, but I loved it, and a cousin of mine sneakingly showing me Bishop get torn in half in Aliens when nobody was looking. I was captivated. Now I'd seen it a couple of times before I watched it for a full week, and it didn't take any gloss off of it.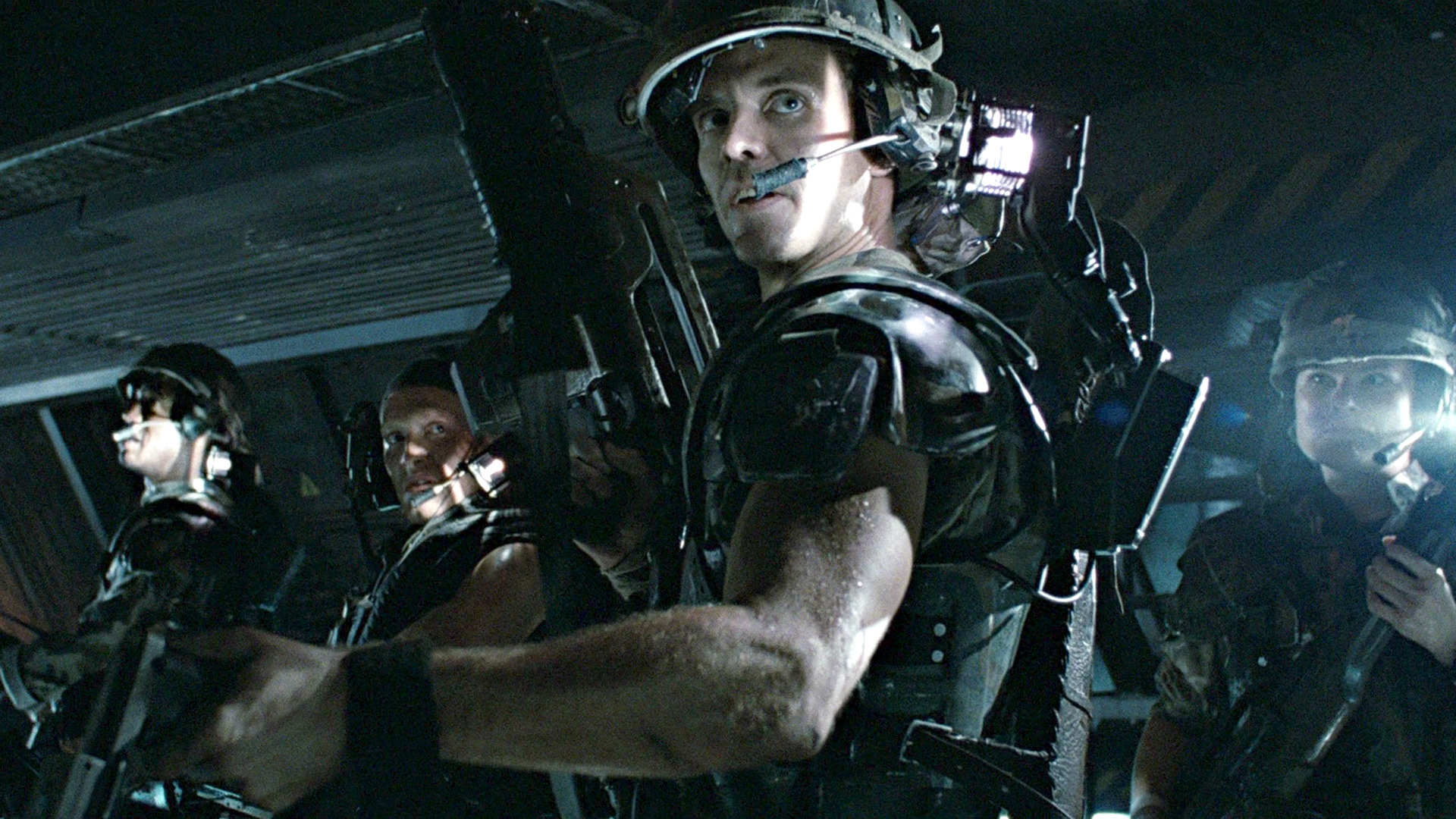 If you take away the nostalgia that emanates from watching this film, it still remains quintessential viewing for any film fan, not just science fiction. The film has everything, action, aliens, guns, bigger guns, even bigger aliens, marines, and oh so classic quotes. That week when I watched it every day I found something new to enjoy, admire and deepen my love for something that already had a place in my heart. I also got pretty good at knowing the films lines off by heart (my memory forsakes me these days though). I was never bored, and I'd do it again had work not been necessary to make a living. Aliens is a landmark film that set the template for all other sci-fi action films out there. In the unlikely event you haven't seen it, then watch it. It's fricking amazing, class, ace, brilliant, super, awesome, superb. If being a Colonial Marine was an actual job I would have been one, despite the fate of everybody in the film…
And there you have it, some of The Snooty Ushers' Groundhog Days. What film would you watch over and over again for a full day, without wanting to kidnap a culturally significant marmot and drive into a quarry? Let us know in the comments.